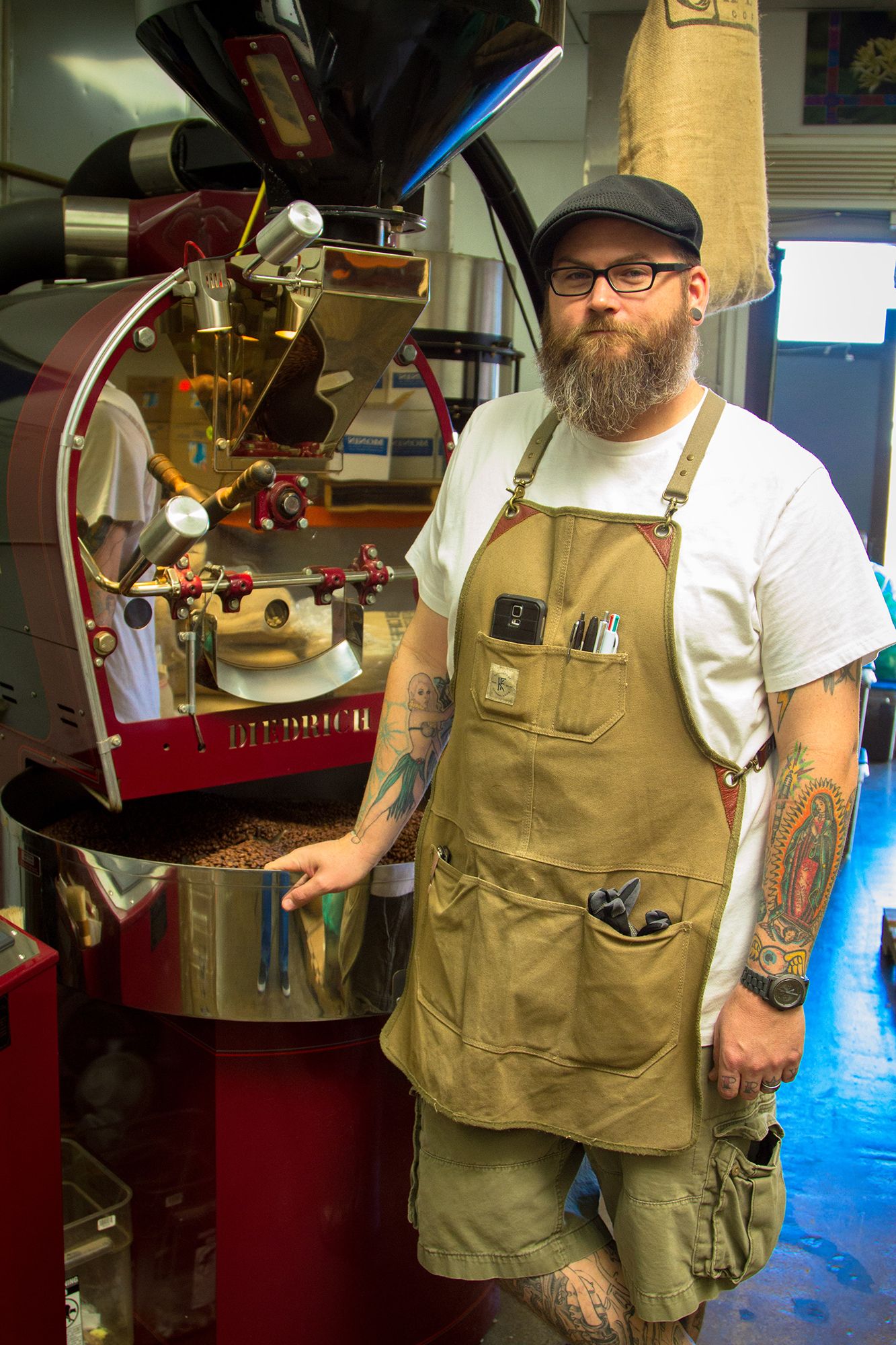 Hi, I'm Shawn Anderson, Welcome to Old Town Roasting!
Some of my first memories as a child include coffee. I can't remember a time when my parents didn't have a pot of coffee brewed in the kitchen. Coffee was always at the ready for them or for any visitor that may pop in. To me, coffee was a drink of comfort and hospitality and I will always think of it as such. I myself, began drinking coffee in the 4th grade. Not because I loved it, but because I wanted to be like my dad who seemed to always have a cup of coffee within reach. It wasn't until the early 80's, when I discovered Diedrich Coffee, that I truly began to love coffee.
Though I'm painfully shy, I love people. More specifically, I love helping people. The first half of my professional life was spent in customer service, trying to do just that. Then the Great Recession hit in 2007 and I found myself without a job. As I looked for work, I spent a lot of my free time at my local coffee house, Kean Coffee. It was there that I met the man who would become my coffee mentor: the legendary Martin Diedrich (of Diedrich Coffee fame).
In 2009, I was offered a job with Kean Coffee as a coffee bagger and I accepted the position with little hesitation. I saw it as a chance to learn more about coffee and I was told I would have a chance to work with Kean's talented roast team. Soon after starting in this position I was a trained as a barista and not long after that, I was promoted to apprentice Roaster.
In the following years I became and I still am the head Wholesale Roaster for Kean Coffee. I've had the incredible opportunity to study with Willem Boot (Boot Coffee), Ted Vautrinot (Kean Coffee) and Andrew Phillips (Rose Park Roasters). I am continually training with peers as well as training others on the unique craft of coffee roasting. I am a proud member of the Roasters Guild of America, the Barista Guild of America and the Specialty Coffee Association of America.
I began Old Town Roasting in 2011 as a way to share my love of coffee and passion for community while having a vehicle for charitable works. As you've probably read by now, I have always used 20% of my company's profits for charity and I always will.
I look forward to roasting for you and sharing coffee, community, and compassion with you.